How To Care for Hair Extensions
How well you take care of your hair extensions will have a direct influence on how they will look and how long they will last. You really need to invest the time in educating yourself on how to properly care for and maintain your hair extensions in order to keep them in the best possible condition. Below is a simple guide on the best way to maintain and care for hair extensions to make them look beautiful and last longer.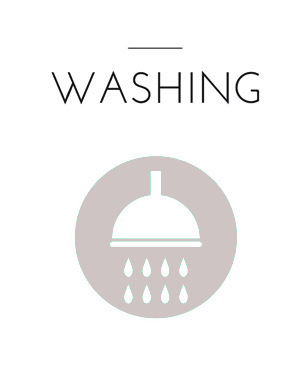 Washing
With permanent hair extensions such as tape-in, wash hair roughly every 5 days. With temporary hair extensions such as clip-in, wash hair roughly every 10 wears. The longer you can go between washes the longer your hair will last. Thoroughly wet hair with warm water and gently run a specifically formulated hair extensions shampoo and conditioner down extensions, start from the roots and end at the tips. If you are washing tape in extensions, always stay clear of the panels so as to not cause slippage. Avoid rubbing hair vigorously to avoid unnecessary tangling. Rinse and apply conditioner (near the tips), allow conditioner to sit for 5 minutes before rinsing. Gently towel dry hair then spray leave-in conditioner and brush.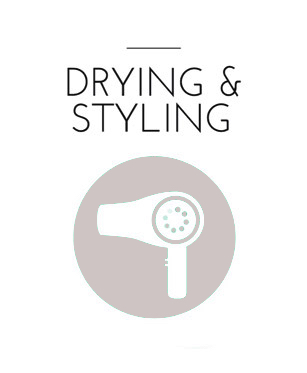 Drying & Styling
Use dry shampoo in between wet washing to prevent oil build up which can cause premature slippage of tape-in extensions. Use a leave in conditioner daily to help detangle and hydrate extensions. Your extensions will react to heat just like your own natural hair. You may use all the common heat styling tools on human hair and heat styleable synthetic hair such as straightening irons, curling wands and a hair dryer for styling. Always apply a heat protectant product to hair before using heat styling tools. Keep heat tools away from bead / tape / bond areas, use lower settings on any heat appliances. Avoid excessive heat which can dry out and / or damage the hair. When using conditioners, waxes, gels, serums or oils, avoid contact with the bond areas and use only from mid-length to the ends of extensions. Avoid finishing products that contains alcohol.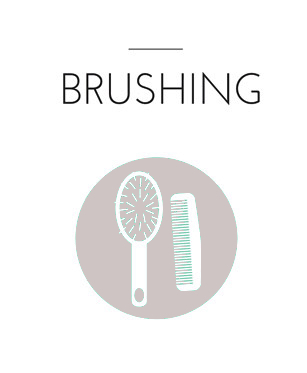 Brushing
Brush your hair before and after washing. Use wide-toothed comb or a loop pin brush starting at the ends and work your way up. Hold your hair in a low ponytail or hold hair at the bonds while brushing out the ends to prevent excessive pulling. Brush in sections to make sure your hair is brushed all the way up to the attachment area. Do not snag the beads / wefts / bonds which can cause damage. Failure to section and brush out thoroughly can lead to matting near the root. Brush hair gently to avoid snapping the ends, which can cause the hair to shed prematurely from the beads / wefts / bonds. Light shedding is normal.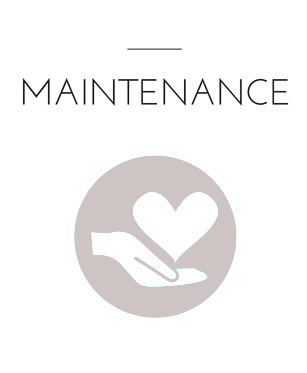 Maintenance
We do not recommend the use of any dye, toner, bleach, perm, keratin, or straightening solutions, which can damage the hair. Keep hair pulled back in a low ponytail during sports and water activities. Do not wear your hair in a bun or braid while swimming, which can lead to knotting. Before entering the pool or ocean immerse your hair in fresh water so it is less likely to fill with salt or chlorine water which can dry out the hair. After getting out of the water spray leave-in conditioner, brush hair out thoroughly and allow hair to air dry. When sleeping, a satin pillow case will help prevent tangling, leave your hair smoother and your complexion softer. Never sleep with wet hair and never let dry without brushing.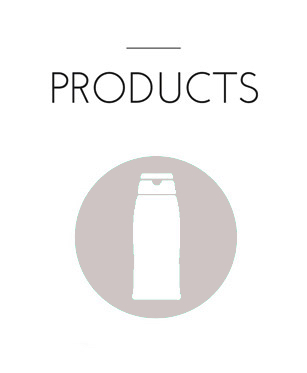 Products
The products you use with your extensions are extremely important to their life and integrity. Products that rely on silicone's such as: Dimethicone & Cyclomethicone for example to provide a soft feel and artificial shine, actually have a more harmful effect on them. These products will coat your hair strands and prevent conditioners and nourishing serums to penetrate the hair strand and thus drying them out over time. This will cause dryness, tangling and also breakage. It is strictly advised that you only use products that are specifically formulated for hair extensions - whether that be human or synthetic care products. When it comes to which brand of hair extension products to use, we highly recommend the range we stock as they are proven to be the best of the best from around the world.